A Cyberhand On Your Wallet
March 22, 2017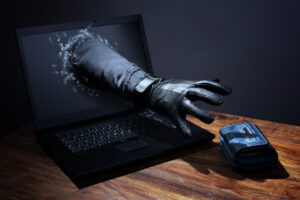 You're an entrepreneur building a good business, perhaps, or a senior executive leading an organization with both impact and momentum.
Either way, you're building value through your network and data and making a good faith effort to protect those valuable assets. You've got an IT staff, maybe, or a CTO that knows your infrastructure like the back of his hand. You know the value that your network and data add to your balance sheet, even if they're not explicitly listed there. But sometimes a little clarity is helpful.
How Do You Yahoo?
Two household names have been in negotiations for a while now. Verizon, in search of web presence and content, has made an offer of $4.8 Billion for Yahoo! That's where the story began, but soon after the initial offer was tendered, Yahoo experienced the first of two staggering data breaches. As reported in the 
NY Times
, a data breach (or two) can not only cut into the bottom line, it can arrest your organizational momentum and drastically alter the way that business owners or stockholders take their money off the table. Yahoo has agreed to knock $300 Million off the price and share in the liability going forward, but the deal hasn't closed yet.
Seal The Deal

ICS helps businesses of all types secure their data, and we know that the value we add to your cybersecurity efforts adds value to your bottom line.
So
call ICS
today, and you, too, will say Yahoo! for all the right reasons.