The Future of Cyber- Part Two
During a recent talk at The Chautauqua Institution, Denise Zheng held forth on the nature of cyber conflict: past, present, and future. A Senior Fellow and the Director of Technology Policy at the Center for Strategic and International Studies, Zheng has some interesting perspectives on the nature of cyber threats going forward. The concept of deterrence, for example is complicated, at least on a national or global scale. "Deterrence requires attribution supported by evidence, further supported by classified information and practices," Zheng suggests, and governments know that for every action there is a reaction, often deploying the same technology. So global resolution of cyber threat potential seems problematic.
No Such Thing As A Free Lunch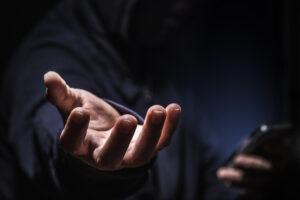 As remarkable as adware can be, both from the marketing side and the consumer side, the fact that banner ads and other promotions stem directly from your search habits is really the least of your worries. Imagine if the ads began to deploy code that controlled your computer, changed your default browser, and tracked your search habits for a Chinese marketing firm?
(more…)
Introverted Social Media
Even if we could isolate the recent activity of Russian hackers, imagine a mainstream marketplace for nefarious services provided by invisible people paid in Bitcoin.The information you seek is mined from the personal profiles and accounts of your target audience, whether that audience is a cheating spouse or a rebellious teenager with a hidden social media presence. It's a complete violation of privacy, and we feed our own vulnerability with every trace of our digital footprint. (more…)
Is That Toaster Listening To Us?
In the interest of your organization's OPSEC, step away from the microwave before you answer this question. There is no telling who might be listening right now. And if you've ever had Russian dressing on your salad, be sure you state that explicitly. Denial is not just a river in Egypt. Here's the question: How confident are you that your cybersecurity practices are up to speed? (more…)
Who's Watching The Watchers?
It's been a strange month or two in the world, and that's not simply a political statement. There is a very real sense that somebody's watching, all of us, all the time, and that we should take that for granted. Increasingly, it seems, that voyeurism extends beyond our digital footprint and into our everyday physical spaces. While novelists and science fiction authors have been seizing on the approach of these days for decades, the Luddites are always the last to know. But, you might ask, who is watching the watchers? Apparently, that would be Wikileaks. (more…)
A Thousand-Year Flood
Columbia, SC is a sleepy little town by most accounts, except when the Gamecocks win at home. The state capitol of South Carolina, Columbia has a vibrant business community and service-sector economy. Until about a week ago, it's distance from the ocean insulated it from the seasonal hurricane fray. But that was last week. (more…)
I'm probably already in your network, and you don't even know it
Can I get in your network? You betcha I can. As a matter of fact, there's a good chance I'm already there. Now, here's the really fun part: you let me in. (more…)