Everybody's Home, But Nobody's Knocking
As we roll into the holiday season, with Black Friday behind us and stockings soon to be hung from the chimney with care, all eyes are on retail. Santa works hard year-round, but the elves make most of their big-money between Thanksgiving and New Year's. Customers are hard won, and marketing dollars are stretched as far as they will go.
Even if you are not in the retail business, your organization only grows if you are able to attract and retain the customers. To keep customers, you have to earn their trust with each and every transaction, each and everyday. Once the trust is been violated, the road may no longer rise up to meet you. Just ask the friendly folks at Equifax.
In reporting their recent earnings and projecting for the next quarter, Equifax indicated that the economic impact of the recent breach may exceed $75 million. Among the more difficult tasks will be earning the trust of their customers. They also gave no indication that this will be the end of the revenue drain posed by the breach. The interim CEO described the process as a "Journey." Have you got the right tools?
A Map And A Compass
Maybe your organization is bigger than a quick fax. Maybe it's not. And maybe insurance would cover some of your exposure. Then again maybe not. This is just the tip of the iceberg of the questions you should be asking.
That's the great thing about ICS. Not only do we have the right answers, we have the right questions. Why don't you call today? See what I just did there?
No File Left Behind
When you're hiking the Appalachian Trail, it's important to leave no trace. LNT has become a maxim of sorts among those who engage the outdoors, but over the last several months, the implications for cybersecurity have emerged. Or not. Maybe they haven't emerged, and that's the problem. (more…)
What Happened?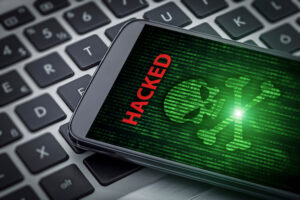 Remember the presidential election of 2016? With new books out and some cable talk shows unable to let it go, chances are pretty good you do. And you probably remember the little hack at the heart of much of the controversy, so let's focus on that, without placing blame or extrapolating any political fodder in the process. Just the facts and what they mean for your cybersecurity posture. (more…)
When the CEO is also the CIO
We've dedicated some recent blog real estate to the threats faced by CEOs of big companies and directors of IT departments within larger companies. These threats abound, and ICS works with companies within those spaces to protect networks and data. But sometimes the boardroom table is also the kitchen table. (more…)
Senior Database Administrator
Senior Database Administrator
Agency/Department: CIE
Employment Status: Full-Time
Shifts: Day-shift
Location: CIE-Gunter Annex
Exemption Status: Exempt
Reports To: Team Lead
JOB PURPOSE:
Serves as a Senior Database Administrator for CIE located at Maxwell Air Force Base – Gunter Annex, Montgomery Alabama responsible for performing database administration in support of multiple different Database Management Systems (DBMS) platforms, computing environments and associated applications.
ESSENTIAL DUTIES AND RESPONSIBILITIES:
Demonstrates technical expertise and comprehensive knowledge in Database Management Systems to include performing a variety of complex assignments associated with installation, configuring, managing, monitoring and controlling DBMS operating and supporting system software; analyzing system faults, troubleshooting incidents, and conducting series of diagnostic tests on both systems and hardware to detect and resolve problems effectively and efficiently.
Demonstrated experience in reviewing and preparing technical documentation, testing and installing software, researching and recommending methods and techniques to improve operations, conducting preventive maintenance, and managing/administering multiple technical projects with varying schedules.
This individual is responsible for software maintenance teams, including database definition, structure, long-range requirements, operational guidelines, and security and integrity controls.
Proposes and implement enhancements to improve performance and reliability within the supported IT environment. Interacts with users and evaluates vendor products.
Makes recommendations to purchase hardware and software, coordinates installation and provides backup recovery.
Assists in strategy, design, implementation, and operational aspects of multiple DBMS, operating environments, and related software.
Schedules, plans and oversees system upgrades.
EDUCATION AND EXPERIENCE REQUIREMENTS:
Must have Bachelor's or higher Degree in Computer Science or related discipline.
Candidate must have 6-9 years of experience providing DBMS administration support in network and software development environments ensuring mission success in support of DoD unclassified/classified networking environments.
SKILLS REQUIRED:
Information Assurance Technical Level II (IAT-II) Certification:
CompTIA Security+ preferred
Computing Environment (CE) Certification:
Oracle of SQL certifications preferred
Information Technology Infrastructure Library (ITIL) version 3 Foundation certification desired
CLEARANCE REQUIREMENTS:
Minimum active Secret Clearance with the ability to obtain and maintain a Top Secret Clearance/Sensitive Compartmented Information (SCI) indoctrinated
LANGUAGE SKILLS:
Ability to read, analyze, and interpret the English language.
Technical Writer
Technical Writer
ESSENTIAL DUTIES AND RESPONSIBILITIES:
Developing a comprehensive four-year strategic plan for the state's information technology (IT) to include acquisition, management, and use of IT by state agencies;
Updating the four-year plan annually
Issuing annual reports concerning the coordination and operation of the office, and
Promulgating rules, regulations, and policies and establishing procedures and standards for the management and operation of IT by state agencies.
The OIT is seeking a professional Technical Writer to assist in these efforts. The successful candidate will be responsible for creating technical documents and manuals, explaining complex information in a clear and concise manner, and working with IT and cyber security professionals to ensure completeness and accuracy of planning, past-performance, and procedural documentation.
Responsible for creation and maintenance of IT documentation.
Translates technical and/or complicated information into clear, concise documents appropriate for various target audiences.
Works with Development, Quality Assurance and Technical Support to produce a wide variety of technical publications including instructional materials, technical manuals, product documentation and the like for use by both the IT and business community.
Interviews subject matter experts and technical staff to collect information, prepare written text, and coordinate layout and material organization.
Researches information such as drawings, design reports, equipment and test specifications to fill any gaps.
Reviews and edits documentation including design documents, programmer notes and system overviews.
Responsibilities may include maintenance of internal documentation library, and providing and/or coordinating special documentation services as required.
SKILLS REQUIRED:
This is an intermediate professional level role. Selected candidate will work on several moderately complex document management projects as a project team member.
Candidate must be:
Able to collect document input from several sources including team managers and technical staff
Able to summarize input and write in explanatory and procedural styles for multiple audiences
Proficiency in MS Office (Word, Excel, PowerPoint, Visio) and Adobe Acrobat software
Able to create charts, graphs, and other visual aids; incorporating graphics into documents.
Knowledgeable in use of Microsoft SharePoint as a document collaboration tool
EXPERIENCE REQUIRED:
3 to 5 years of business or technical writing experience.
Project management skills or experience are a plus
Five or more years of technical writing experience with working understanding of IT terminology. Prior technical or project manager level experience with IT infrastructure, networking, security, or application development.
EDUCATION REQUIREMENTS:
Associate Degree in English, Journalism, Communications, Business, or related field; or equivalent level of college course work with focus on writing skills.
LANGUAGE SKILLS:
Ability to read, analyze, and interpret the English language.
At ICS, employees are afforded the benefit of a stable growing company with an opportunity to see where their contributions make a positive impact on customers and the company each and every day.                              
Integrated Computer Solutions, Inc. is an equal opportunity employer.
Integrated Computer Solutions, Inc. extends equal opportunity to all persons regardless of race, color, religion, sex, age, national origin, marital status, sexual preference, disability, status as a covered veteran or any other legally protected status. This is affirmed in our policies and in all of our employment decisions and personnel actions including compensation, benefits, promotions, training, terminations, social and recreational activities.
Integrated Computer Solutions, Inc. adheres to the principles of equal opportunity employment and takes affirmative action to provide opportunities to women and minorities, persons with disabilities and certain covered veterans. ICS provides reasonable accommodations to disabled individuals and protected veterans who identify their status and specify their need.
From Oslo With Love
Let's say you're in the widget business. You studied widgets in college, made Lego widgets as a child, even named your dog Widget. If there's anything you know a thing or two about, it's widgets. And you've built a great business building widgets. Those in the know call you the Widget King. You've put three kids through college on widgets and even bought yourself a little widget bungalow on a coastal island somewhere. You are the man, or the woman! (more…)
Nobel Prizes And Cybersecurity
What can well-intentioned Swedes tell us about improving global cybersecurity? Quite a bit, probably, but specifically we should consider the recent award of the Nobel Prize in Economics to Richard Thaler, a professor at The University of Chicago. Thaler's work in human behavior led to a bestseller titled "Nudge," a book about helping people make better decisions. Among his findings was the reality that people didn't voluntarily enroll in 401Ks until their employers made those decisions for them, essentially nudging the employees to be more proactive about the financial health. Once the companies made enrollment essentially mandatory, employees understood the benefit. (more…)
Dirty Deeds Done Dirt Cheap
There are two types of electrical power. The first is AC, or alternating current. It's what comes out of the plug in the wall. The second is DC, which is stored and distributed by batteries. The combination of the two would be, well, shocking, and it might even generate classic hits like "Back in Black" and "Hell's Bells." But those are not the relevant stories about ACDC these days. (more…)
The Connector
It's called the connector. The section of highway where I-75 and I-85 join together to pass through the booming metropolis of Atlanta. It is almost always congested, and it carries a lot of information, not unlike the building that used to rise above the north end of the massive swath of concrete. That's where the Equifax building used to be, and might still be. (more…)
Integrated Computer Solutions, Inc. named as Finalist for 2017 Washington Technology Industry Innovators Awards Program
 Integrated Computer Solutions, Inc. named as Finalist for 2017 Washington Technology Industry Innovators Awards Program
FOR IMMEDIATE RELEASE
Montgomery, AL – October 03, 2017 – Integrated Computer Solutions, Inc. (ICS), a veteran-owned business which serves as a premier information technology (IT), application development and cyber-security consultancy to the US Department of Defense (DoD), state agencies and commercial enterprises, announced today the company has been named a finalist for the 2017 Washington Technology Industry Innovators Awards Program.
The Safari of Cybersecurity

Sitting on a shady porch overlooking the river and savanna of Samburo in Northern Kenya. To the left, several elephants lounge in the water. To the right, baboons gather along the riverbank and the safety of the trees beyond. In the middle, just across the river from the shady porch, a leopard stretches lazily to shake off a midday nap and surveys the evening's offerings at what might be considered his food court. Dissatisfied with the current menu, the leopard retires to the shade of the saltbush and acacia tree to give the chefs at the circle of life cafe a chance to prepare a fresh offering.
(more…)
Cousin Eddie And Hurricane Names
Justice
The Semantics Of Passwords
Beyond The Political
Politics is one of those topics best avoided among polite company, and this post in no way espouses particular views or partisan sentiments. It is difficult to talk about federal efforts to enhance cybersecurity without drawing attention to national politics, but that is what we hope to do. (more…)
Harvey The Unimaginable
Back in the day, there was an offbeat Broadway show about an imaginary rabbit that occupied the house and lives of good people. It just sort of seeped in, like a rising tide, from the basement. That rabbit's name was Harvey, and he was seen only by those who really wanted or needed to see him. (more…)
Riding Along On Easy Street
The Swede Smell Of Cyber
Cat Stevens: Cybersecurity Hero
You Have The Power, Mostly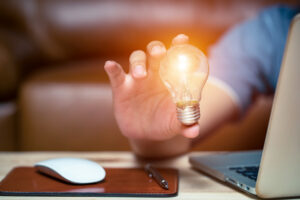 Just when you thought it was safe to go back in the water, Russian hacking resurfaces in waters beyond the political. Sure, it was devastating when we realized that Russia had wormed its way into our electoral and democratic process, but that was apparently just the beginning of the story. (more…)
The Future of Cyber- Part Two
During a recent talk at The Chautauqua Institution, Denise Zheng held forth on the nature of cyber conflict: past, present, and future. A Senior Fellow and the Director of Technology Policy at the Center for Strategic and International Studies, Zheng has some interesting perspectives on the nature of cyber threats going forward. The concept of deterrence, for example is complicated, at least on a national or global scale. "Deterrence requires attribution supported by evidence, further supported by classified information and practices," Zheng suggests, and governments know that for every action there is a reaction, often deploying the same technology. So global resolution of cyber threat potential seems problematic.
The Future of Cyber- Part One
During a recent talk at The Chautauqua Institution, Denise Zheng held forth on the nature of cyber conflict: past, present, and future. A Senior Fellow and the Director of Technology Policy at the Center for Strategic and International Studies, Zheng has also worked as a senate staffer on the Homeland Security Committee, in the Computer Associates software engineering process, and, most recently, on cyber moonshots at DARPA. So her perspective on cyber reflects and informs those of consumers, governments, and leading edge developers. (more…)
Marsha Marsha Marsha!
The Smaller They Are, The Harder They Fall
No Such Thing As A Free Lunch
It's A Family Affair
Hacking Up Your Tex-Mex
Camp Songs For IT Professionals
The Business Side Of Cyberthreats
When Cybersecurity Is Mainstream
Hacking Ain't What it Used to Be
Do you remember 1986? The first class was inducted into the Rock and Roll Hall of Fame, the Challenger Space Shuttle disaster rocked our world, and Top Gun was the highest grossing film of the year. That year also brought us the Computer Fraud and Abuse Act (CFAA), a law that many have suggested hasn't kept up with the rapid pace of technological innovation. After all, ARPANET was in its infancy in 1983, and the World Wide Web wouldn't become a consumer reality until around 1990. Protecting isolated computers is a wildly different thing from keeping networked devices secure in the IOT world. (more…)
The Imperfect Storm
There's a storm brewing, potential chaos lurking in the wings. And I'm not talking about politics. Though, if we're being honest, there's a storm brewing there, too. We can argue cause and effect, but the world is changing in palpable ways, probably more rapidly than we imagine. (more…)
When The Chips Are Down
Arraigned On The Planes Of Spain
Back when Julie Andrews was in her theatrical prime, there was more than just The Sound of Music in the hills. In My Fair Lady, she repeated "the rains in Spain stay mainly on the plains" in an effort to lose her cockney accent. One could argue that Eliza Doolittle was trying to escape her past and enjoy the liberty associated with a new identity, a new language, a new sense of freedom. The same might be said of Peter Yuryevich Levashov, a Russian hacker whose fingerprints are said to be found on such exploits as the Russian intrusion into our 2016 elections. (more…)
Not What You Think It Is
Some things are exactly what you expect. A ballpene hammer, for example, is difficult to mistake for anything else. But if someone hammers your online presence, littering comment and review boxes with inaccurate characterizations of your business, the picture seen by your customers and prospects is very different from what you might imagine. (more…)
Introverted Social Media
Even if we could isolate the recent activity of Russian hackers, imagine a mainstream marketplace for nefarious services provided by invisible people paid in Bitcoin.The information you seek is mined from the personal profiles and accounts of your target audience, whether that audience is a cheating spouse or a rebellious teenager with a hidden social media presence. It's a complete violation of privacy, and we feed our own vulnerability with every trace of our digital footprint. (more…)
Is That Toaster Listening To Us?
In the interest of your organization's OPSEC, step away from the microwave before you answer this question. There is no telling who might be listening right now. And if you've ever had Russian dressing on your salad, be sure you state that explicitly. Denial is not just a river in Egypt. Here's the question: How confident are you that your cybersecurity practices are up to speed? (more…)
Who's Baking Your Cookies?
So you say you're not a Yahoo user, that the news of their latest breach is no concern of yours. That sound about right? Well, you may be right, but consider also that the exploit used in the latest breach (early February) has far-reaching implications for anyone who takes even the first step onto the Internet. (more…)
Who's Watching The Watchers?
It's been a strange month or two in the world, and that's not simply a political statement. There is a very real sense that somebody's watching, all of us, all the time, and that we should take that for granted. Increasingly, it seems, that voyeurism extends beyond our digital footprint and into our everyday physical spaces. While novelists and science fiction authors have been seizing on the approach of these days for decades, the Luddites are always the last to know. But, you might ask, who is watching the watchers? Apparently, that would be Wikileaks. (more…)
Now You See It, Now You Don't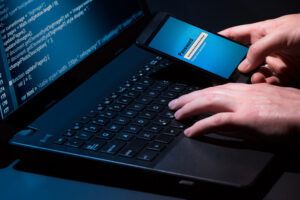 Stand against the wall. That's the common advice given to tourists when they start to make calls on their smartphones in foreign lands. It's not the roaming charges you have to look out for any longer. It's now the roaming thieves who want to steal your phone in broad daylight and compound the pain by phishing your account information to unlock, wipe, and resell the phone. By standing against the wall, you limit the access and cover your blind side. Sadly, the stories are anything but rare. (more…)
Bundle Up To Avoid The Cold
With every passing week, it seems, cyberthreats and hacks inundate the news cycle and bring home the absolute insecurity that most of us experience (or should) when we take even the smallest of baby steps with our digital footprints. Of late, it's the Russians who seem to take center stage, hacking our politics and manipulating our elections. Though we could debate the extent of the success, nobody seems to doubt the intent any longer. If those chilly diplomatic breezes seem to intimate a second cold war, will cyber be the weapon of choice? Is it already?
Hook, Line, And Sinker
Spring may well be upon us, and soon the sportsmen will be casting lines into the lakes and rivers and seas in search of the great bounty that awaits them there. To that end they will deploy any manner of temptation, or bait, that will facilitate the biggest possible catch. But it's not as seasonal a pursuit as you might imagine. (more…)
Cybersneaky Russians
Remember, back in college, when you got away with things the older, more responsible, adult version of you would never even try? Now think back to some of your friends that were also involved. You know the ones. But if you decided one day that you were going to seek public office and expose yourself, your family, and your staff to all sorts of scrutiny, would you think twice about nostalgically adding one of your old buddies to the staff, knowing that the past would probably come back to visit you? (more…)
A Cyberhand On Your Wallet
A Treasure Map To The Goods
All The Bells And Whistles
Better Take That Call
Hacking is a double-edged sword, in many ways illustrated by the roles of white hat and black hat hackers. Our intrusions into our own digital spaces can facilitate preventive maintenance of our digital footprint as well as morph into the digital boot on our own necks. That's the nature of the beast. (more…)
Ransomware Is Not Randomware
After being hit three times in the last year, a luxury hotel in Austria is tired of paying a ransom to get its data back. The Romantik Seehotel, according to Motherboard, recently paid about $1,600 in Bitcoin to regain access to its computers and data. At the heart of the issue was their inability to create the magnetic key cards that have become all but ubiquitous in today's hotel experience. Again, the third time seems to be the charm, because the hotel owners have reported that they will be converting the security system back to old school locks and keys as a result of this third ransomware event. (more…)
Hacking the Hollywood Star
So you style yourself as some sort of tech guru. Maybe you've pulled a kitten from a tree under pressure. Maybe you've seen the dark side of the dark web and emerged, once again, into the light to move the needle for all humanity. Or maybe you've wandered the cubicles late at night, when it was your turn at the tip of the On Call spear, and maybe the shadows cast by the buzzing fluorescents cast you in the starlight you deserve. And now you fancy yourself kneeling at your star on the Hollywood Walk of Fame. Easy there, Cochise.