You Have The Power, Mostly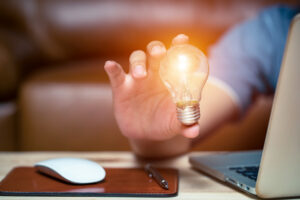 Just when you thought it was safe to go back in the water, Russian hacking resurfaces in waters beyond the political. Sure, it was devastating when we realized that Russia had wormed its way into our electoral and democratic process, but that was apparently just the beginning of the story. (more…)
The Future of Cyber- Part Two
During a recent talk at The Chautauqua Institution, Denise Zheng held forth on the nature of cyber conflict: past, present, and future. A Senior Fellow and the Director of Technology Policy at the Center for Strategic and International Studies, Zheng has some interesting perspectives on the nature of cyber threats going forward. The concept of deterrence, for example is complicated, at least on a national or global scale. "Deterrence requires attribution supported by evidence, further supported by classified information and practices," Zheng suggests, and governments know that for every action there is a reaction, often deploying the same technology. So global resolution of cyber threat potential seems problematic.
The Future of Cyber- Part One
During a recent talk at The Chautauqua Institution, Denise Zheng held forth on the nature of cyber conflict: past, present, and future. A Senior Fellow and the Director of Technology Policy at the Center for Strategic and International Studies, Zheng has also worked as a senate staffer on the Homeland Security Committee, in the Computer Associates software engineering process, and, most recently, on cyber moonshots at DARPA. So her perspective on cyber reflects and informs those of consumers, governments, and leading edge developers. (more…)
The Smaller They Are, The Harder They Fall
While the media streams constantly with news of big-name breaches that threaten the global economy to the core, an even more significant story grows on the outer banks of public awareness. Sure, the big banks and retailers have lots of data to steal, but they also have the resources to protect their networks. The same is not always true of smaller enterprises. Perhaps in recognition of this, ransomware attacks on small businesses are increasing in greater numbers than their Goliath counterparts, according to 
Small Business Trends
.
No Such Thing As A Free Lunch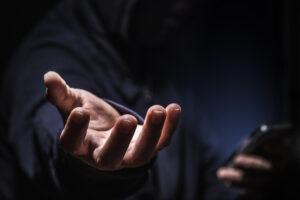 As remarkable as adware can be, both from the marketing side and the consumer side, the fact that banner ads and other promotions stem directly from your search habits is really the least of your worries. Imagine if the ads began to deploy code that controlled your computer, changed your default browser, and tracked your search habits for a Chinese marketing firm?
(more…)
It's A Family Affair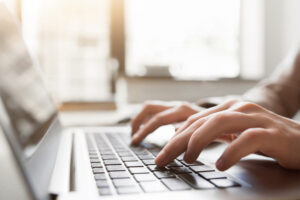 If you grew up in a large family, you know the sensation. Lots of aunts and uncles and thousands of cousins you saw on a limited basis, like every other year or so at a family reunion somewhere. Some of those kids were really weird, and they seem to come by it pretty naturally, since Uncle Fred and Aunt Eunice popped out of the RV with a gin and tonic in one hand and a fistful of political conspiracy theories in the other. Who knew Tolstoy was the second gun on the grassy knoll?
Camp Songs For IT Professionals
It's summertime, and the livin' is easy. Fish are jumpin', and the cotton is high. If you're lucky, the old memories from summer camp return to the fore, as nostalgia delivers you from the daily stress of network security and constant threats.
The Business Side Of Cyberthreats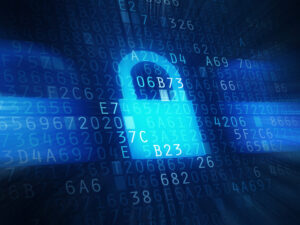 The Wall Street Journal
 is not a publication prone to hyperbole, so a recent headline in the May 18th Business & Finance section screamed for attention. "Cyberthreats Breed Deep Unease" was the title of the article. The media would have us believe that all the really bad things seem to happen to multinationals or political parties. Nothing could be farther from the truth.
When Cybersecurity Is Mainstream
Let's face it. Most IT Departments feel undervalued or ignored. Like lawyers, you try to avoid them at cocktail parties until you need one. At least that's the way it was in the old days, like back in 2015 or so. With the ever-advancing wave of cyberthreats and our reluctance to reduce the epic size of our digital footprints, cybersecurity is entering the mainstream in new and surprising ways. Consider a long but thorough examination of the current state of cybersecurity in, of all places, 
The New Yorker
. Known more for it's insights into western philosophy and the Upper Easy Side, even 
The New Yorker
 has recognized the growing ubiquitousness of cyberthreats. Have you?
The Imperfect Storm
There's a storm brewing, potential chaos lurking in the wings. And I'm not talking about politics. Though, if we're being honest, there's a storm brewing there, too. We can argue cause and effect, but the world is changing in palpable ways, probably more rapidly than we imagine. (more…)
When The Chips Are Down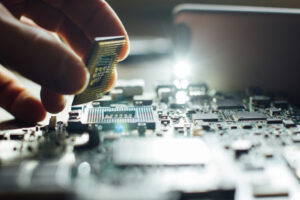 Ever had that feeling that someone is watching you, like the door is ajar and folks just passing by the office can see everything on your desk? Have you felt that way for the last seven years? If so, you're not alone, especially if your computers use Intel chips with vPro technology. According to a 
recent Ars Technica report
, Intel has only recently provided a patch to a backdoor in your network that has been open since the year Facebook was launched. Think about that.
Not What You Think It Is
Some things are exactly what you expect. A ballpene hammer, for example, is difficult to mistake for anything else. But if someone hammers your online presence, littering comment and review boxes with inaccurate characterizations of your business, the picture seen by your customers and prospects is very different from what you might imagine. (more…)
Introverted Social Media
Even if we could isolate the recent activity of Russian hackers, imagine a mainstream marketplace for nefarious services provided by invisible people paid in Bitcoin.The information you seek is mined from the personal profiles and accounts of your target audience, whether that audience is a cheating spouse or a rebellious teenager with a hidden social media presence. It's a complete violation of privacy, and we feed our own vulnerability with every trace of our digital footprint. (more…)
Is That Toaster Listening To Us?
In the interest of your organization's OPSEC, step away from the microwave before you answer this question. There is no telling who might be listening right now. And if you've ever had Russian dressing on your salad, be sure you state that explicitly. Denial is not just a river in Egypt. Here's the question: How confident are you that your cybersecurity practices are up to speed? (more…)
Who's Baking Your Cookies?
So you say you're not a Yahoo user, that the news of their latest breach is no concern of yours. That sound about right? Well, you may be right, but consider also that the exploit used in the latest breach (early February) has far-reaching implications for anyone who takes even the first step onto the Internet. (more…)
Now You See It, Now You Don't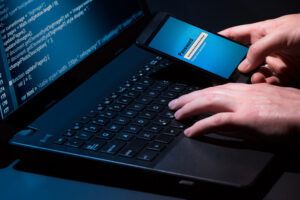 Stand against the wall. That's the common advice given to tourists when they start to make calls on their smartphones in foreign lands. It's not the roaming charges you have to look out for any longer. It's now the roaming thieves who want to steal your phone in broad daylight and compound the pain by phishing your account information to unlock, wipe, and resell the phone. By standing against the wall, you limit the access and cover your blind side. Sadly, the stories are anything but rare. (more…)
Blinding Growth
Utility companies are tearing up 9th Avenue in Midtown Manhattan, fueling the frustration of cabbies and pedestrians alike. The pasta bowl that is the highway system surrounding Atlanta is almost always under construction, locking traffic up around the clock, it seems. Both examples show the impact of interrupting the flow of traffic. As we build and grow our human presence, infrastructure never seems adequate, but we are always hesitant to change or upgrade because we don't want to interrupt the flow. We close our eyes and cross our fingers. (more…)
Dragonfly Joins Mosquito as Seasonal Nuisance
That buzzing in your ear punctuated by the tiny sting on the back of your neck serves as a reminder that summer is upon us. We break out the bug spray and even send pesticide-laden trucks into the evening streets to protect us against the onslaught of mosquitoes. Turns out they're not the only pests on the horizon.
Risk Assessment: What is it and why does my organization need it?
Consider a Risk Assessment like checking the doors and windows on your network. With all of the confidential corporate and customer information in your database, you would never consider leaving those doors and windows open. But beyond the entryways that are easy to see, are there other access points that are not so obvious? Is your network at risk of experiencing a devastating breach? (more…)
Choosing the Right Security Assessment
Navigating the various types of Security Assessments and selecting an IT security service provider can be a daunting task; however, it does not have to be. Understanding the available services and defining your organization's needs at the beginning can help you get started on the right foot, which will ultimately save both time and money. (more…)