Paving The Road To Hell
Even the best intentions can complicate matters. In pursuit of increased transparency, for example, the government designed and maintains a website portal to facilitate Freedom of Information Act requests by the public. According to a recent CNN report, that website was undergoing (more…)
Cybercrime: A Growth Industry
According to a recent Positive Technologies Report, cyberattacks increased 32% year over year from Q1 2017 to Q1 2018. Numbers like that suggest the likelihood of an attack on your organization falls somewhere between inevitable and (more…)
FIN7 Redefining Hospitality
Three Ukrainian nationals have been indicted by the Justice Department for their alleged participation with FIN7 hacking group, an international crime cooperative that has used phishing scams to (more…)
Mitt Romney, Cyber Savant
If you were expecting this post to reveal some special powers possessed by any member of the Romney family, please assuage your initial disappointment with your first-hand experience with click bait. (more…)
I Invented Cyberspace
Meet William Gibson, an unassuming science fiction writer and author of the 1984 cult favorite Neuromancer. The Wikipedia description seems unassailable: (more…)
The Weather Channel On Cybersecurity
Imagine Jim Cantore in the classic blue slicker, microphone in hand, battling the winds and rains coming off the gulf coast as a category five hurricane makes landfall. (more…)
From Russia, With Love
Just when you thought it was safe to go back into the voting booth, suspicions emerge anew that Russian hackers are watching from the other side of the screen. (more…)
Beethoven's Cybersecurity Symphony
The Fifth Symphony is one of Beethoven's most broadly popular works, with its trademark beginning of attention grabbing followed by a series of foreboding elements that remind us that chaos and (more…)
A Remote Chance For Re-Election
This is not a piece about candidates, or even the 2016 elections or the results thereof. This is not even about politics. (more…)
Hacking The Airport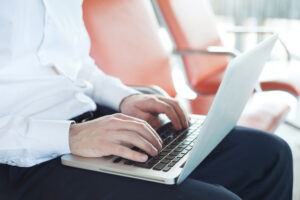 It's Thursday afternoon, and the weather is wreaking havoc across the Northeast and Midwest. But you've got to get to Cincinnati to take a key client to dinner, to pitch a deal that will make your year and set you on the course to fiscal independence and occupational fame. (more…)
Droning On About Cybersecurity
A couple of months ago, a USAF truck traveling between missile silos in Wyoming dropped a box of explosives along the way. Not sure those were ever recovered. (more…)
Exposure Of Digital DNA
The latest revelation about consumer-level DNA mapping — the kind advertised on television that track your origin back to exotic and unexpected continents — is the evolution of a database that exposes both the unsuspecting and the suspicious. Adopted children are reacquainted with birth parents seven decades removed and introduced to sisters that look just like them. (more…)
Light The Candles Of Cybersecurity
As we approach our national birthday, now 242 years in the making, let's look at the trends and expectations settling out there on the horizon. Threats are up, breaches are increasing in size and scope, ransomware is hitting public and private organizations, and researchers struggle to keep pace with the clever people with bad intentions. Before we eat the cake, we ought to light the way to a more secure future.
(more…)
All That Glitters Is Not Gold Lowell
The City of Atlanta was recently the victim of a ransomware attack. As reported by Wired and others, Atlanta paid over $2.7 million dollars in consulting and legal fees to settle a $52,000 ransom. The malware used was of the SamSam strain, and experts at SecureWorks, the response firm working with the City, (more…)
A Bite Of The Apple
One of Apple's many selling points, beyond the cool factor and lifestyle connectivity, is the relative security of Apple products, partly because of architecture and partly because their market share of end users remains relatively low. More people, it seems, prefer other hardware and operating systems. The only outlier may be the iPhone, so let's assume that to be the case — and forgo all the market data that might support it — for the sake of this discussion. (more…)
The Subtle Irony Of Cybersecurity
You are the master of the manor, the king of the castle, and you will deploy the greatest weapons in your vast arsenal to protect your business, your people, and your customers. Back in the day, your would wrap your soldiers in chain mail and the heaviest of protective layers, and you would call it armor. In today's world of threats and attacks, the armor isn't always effective.
(more…)
The Real Deal
In a recent television interview, FBI Director Chris Wray reflected on Russian hacking into the American power grid and other vital infrastructure. The breach occurred in early March, and Wray didn't mince words, calling the invasion "the real deal." First the elections and now the grid? Wait. (more…)
The Dark Side Of Breach Victims
As a part of reconciling interests following a highly publicized breach, victim organizations often apologize with an offer to induce customers to remain or return to the fold. Retailers may reduce prices or offer subscription memberships, while banks may offer credit reporting or monitoring for a year or enhanced rates on accounts. (more…)
Stuxnet: The Gift That Keeps On Giving
Remember that time when the Iranian nuclear program was flummoxed by the speeding up or slowing down of their centrifuges? Though the actors have never been formally identified, the special sauce to that enterprise was Stuxnet, and the secret ingredient of that sauce was counterfeit cryptographic certificates from known companies that greased the skids for the malware. Ars Technica is reporting that the secret ingredients are now commonly available for all of your over-the-counter malware needs, if you know who to call. (more…)
This Is Only A Test
Imagine a scenario in which one of your employees — Madge in accounting, or Skip in sales, for instance — selects an incorrect option from a drop-down menu and opens your network and data to the world. Working with that set of menu options is part of his daily routine, but for some reason the mouse clicks on the "organizational armageddon" option instead of the "test network security" option. (more…)
Got Your Head In The Clouds?
A recent cloud security report, as you might expect, had some good news and some bad. Somewhere in the middle is the news that's just that: news. The cases you hear the most about, like the ransomware attacks, make up only about 2% of the overall picture, while web applications represent about 75% of the vulnerability. As for cloud storage and cloud services, the report found that public clouds are more than 50% safer than private or onsite storage. A recent article by Security Intelligence summed it up nicely, and we commend that to your reading list. That's good to know, especially if you are scaling up or outgrowing your current storage arrangement. But it's not a perfect system. (more…)
The Most Interesting IT Guy In The World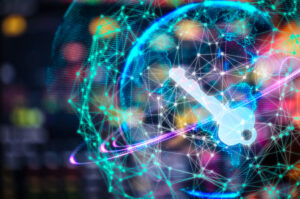 You've seen him at conferences, sporting an ascot and a pocket protector and making it look good. He works the vendor pit like he owns the place, collecting cards and envy from everyone he meets, and connecting demand with supply in subtle but glamorous ways. He walks into a seminar like he was walking onto a yacht, his credentials strung unassumingly around his neck like a lift ticket from Davos. The panel surrenders a seat at the table and he holds forth on contemporaneous cyber issues. He is undoubtedly the most interesting IT guy in the world. (more…)
The Cure For What Ails You
History is rife with examples of enterprising salesmen rushing into lucrative markets to fill a void, real or perceived. Contractors and roofers who work the hurricane and tornado circuits, lawyers pitching the massive settlements they've secured for their clients, and even gameshow hosts selling reverse mortgages and arthritis balms. Like the Wizard in Oz, when you pull the curtain back, it's a simple snake oil salesman with a good story. And the cybersecurity world has been a growth industry for those who overpromise but underdeliver. (more…)
Reservation For A Nigerian Prince
Ever gotten one of those emails that lets you know your account has been hacked? Maybe it was your email account, and all of your contacts received a quirky email from you unawares, touting the benefits of a particular enhancement drug or the prospects of a Nigerian fortune. Those are pretty common. But how about something a little less ordinary. (more…)
Camp Songs For IT Professionals
It's summertime, and the livin' is easy. Fish are jumpin', and the cotton is high. If you're lucky, the old memories from summer camp return to the fore, as nostalgia delivers you from the daily stress of network security and constant threats.
Who's Baking Your Cookies?
So you say you're not a Yahoo user, that the news of their latest breach is no concern of yours. That sound about right? Well, you may be right, but consider also that the exploit used in the latest breach (early February) has far-reaching implications for anyone who takes even the first step onto the Internet. (more…)
Very Personal Assistant
 Ever wonder what your team is doing when they are just out of earshot? Ever wonder what they're talking about when the earbuds are deployed and their attention is elsewhere? Sure you have. It's human nature. But hackers can now use inhuman technology to address those curiosities, leaving you to reconcile the creepy insecurity.
Ghost in the Machine
You're probably recalling where you were the first time you heard Sting and The Police, or what the funky red graphics were on the cover of that album. That's what most folks recall. We are, after all, Spirits in the Material World. The expression was actually coined by Gilbert Ryle in his 1949 book The Concept of Mind, an examination of Rene Descartes' dualistic separation of mind and body. At the core of this philosophical marvel is the notion that the mind and body work independently of one another, and their connection is speculative at best. This concept takes on new relevance in the digital world.
Choosing the Right Security Assessment
Navigating the various types of Security Assessments and selecting an IT security service provider can be a daunting task; however, it does not have to be. Understanding the available services and defining your organization's needs at the beginning can help you get started on the right foot, which will ultimately save both time and money. (more…)