The Subtle Irony Of Cybersecurity
You are the master of the manor, the king of the castle, and you will deploy the greatest weapons in your vast arsenal to protect your business, your people, and your customers. Back in the day, your would wrap your soldiers in chain mail and the heaviest of protective layers, and you would call it armor. In today's world of threats and attacks, the armor isn't always effective.
(more…)
Is It That Time Again Already?
Graduations, weddings, and beach trips. These mark the transition from spring to summer. And, if you live along the Gulf Coast, hurricanes. Before the June page is even visible on our calendars, meteorological disturbances lurk in the increasingly warm waters of the Gulf of Mexico. (more…)
Not As Fast As You Might Think
In a recent Security Week article, Justin Fier holds forth on a topic that is at once both incredible and credible. The topic is data exfiltration, and the perspective the article casts makes it a worthy read. Most consumers and laypeople in the commercial streams of the Internet think data breaches occur with great haste, (more…)
Proven Exploits, Variable Payloads
Markets influence the choices hackers make in designing exploits and payloads. Ransomware is all the rage until cryptocurrencies rocket up the value chart. As those values recede, ransomware returns to the sexy side of the dark business. Newsweek makes the argument, in a recent story, that ransomware attacks draw more media attention. Maybe that's because the mining of cryptocurrency is a tougher story to explain. (more…)
Fridge With A Mind Of Its Own
Well not exactly. Let's just say the refrigerator may not always be focused on keeping your lettuce crisp.
In a recent Express post, Harvey Gavin reports that hackers could seize control of your Samsung refrigerator and use it to mine bitcoin. And it's not just the fridge. (more…)
The Real Deal
In a recent television interview, FBI Director Chris Wray reflected on Russian hacking into the American power grid and other vital infrastructure. The breach occurred in early March, and Wray didn't mince words, calling the invasion "the real deal." First the elections and now the grid? Wait. (more…)
Monetizing Uncle Larry's Politics
Facebook, and social media in general, opened the floodgates of torrential conversation. As has been said of the technology, "The good news is, everybody has a voice. The bad news is everybody has a voice." For many, Facebook has been slipping into a realm of political rants separated only by friend requests from high school sweethearts and pop-up ads. (more…)
The Dark Side Of Breach Victims
As a part of reconciling interests following a highly publicized breach, victim organizations often apologize with an offer to induce customers to remain or return to the fold. Retailers may reduce prices or offer subscription memberships, while banks may offer credit reporting or monitoring for a year or enhanced rates on accounts. (more…)
Stuxnet: The Gift That Keeps On Giving
Remember that time when the Iranian nuclear program was flummoxed by the speeding up or slowing down of their centrifuges? Though the actors have never been formally identified, the special sauce to that enterprise was Stuxnet, and the secret ingredient of that sauce was counterfeit cryptographic certificates from known companies that greased the skids for the malware. Ars Technica is reporting that the secret ingredients are now commonly available for all of your over-the-counter malware needs, if you know who to call. (more…)
This Is Only A Test
Imagine a scenario in which one of your employees — Madge in accounting, or Skip in sales, for instance — selects an incorrect option from a drop-down menu and opens your network and data to the world. Working with that set of menu options is part of his daily routine, but for some reason the mouse clicks on the "organizational armageddon" option instead of the "test network security" option. (more…)
Got Your Head In The Clouds?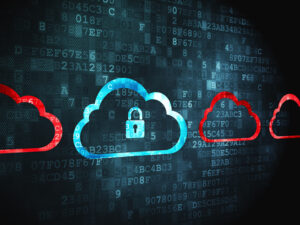 A recent cloud security report, as you might expect, had some good news and some bad. Somewhere in the middle is the news that's just that: news. The cases you hear the most about, like the ransomware attacks, make up only about 2% of the overall picture, while web applications represent about 75% of the vulnerability. As for cloud storage and cloud services, the report found that public clouds are more than 50% safer than private or onsite storage. A recent article by Security Intelligence summed it up nicely, and we commend that to your reading list. That's good to know, especially if you are scaling up or outgrowing your current storage arrangement. But it's not a perfect system. (more…)
The Most Interesting IT Guy In The World
You've seen him at conferences, sporting an ascot and a pocket protector and making it look good. He works the vendor pit like he owns the place, collecting cards and envy from everyone he meets, and connecting demand with supply in subtle but glamorous ways. He walks into a seminar like he was walking onto a yacht, his credentials strung unassumingly around his neck like a lift ticket from Davos. The panel surrenders a seat at the table and he holds forth on contemporaneous cyber issues. He is undoubtedly the most interesting IT guy in the world. (more…)
The Cure For What Ails You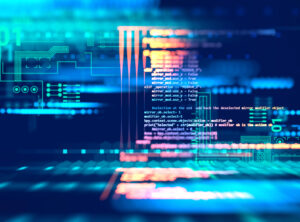 History is rife with examples of enterprising salesmen rushing into lucrative markets to fill a void, real or perceived. Contractors and roofers who work the hurricane and tornado circuits, lawyers pitching the massive settlements they've secured for their clients, and even gameshow hosts selling reverse mortgages and arthritis balms. Like the Wizard in Oz, when you pull the curtain back, it's a simple snake oil salesman with a good story. And the cybersecurity world has been a growth industry for those who overpromise but underdeliver. (more…)
And They Said Print Was Dead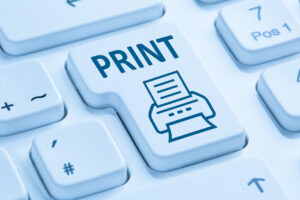 You are the King of IT, the ruler of all things digital, and your organization offers you unconditional love and admiration for the many hours you put in. You monitor the network, manage passwords, fortify firewalls, educate the staff, and even help their Cousin Joey find an internship with a small security startup. You are the man and the woman. They sing your praises from the rooftop, and even wrote a song in your honor. (more…)
A Cross To Bare
Ever been on a cross-town bus? Ever sit criss-cross applesauce? Ever sing along to Christopher Cross as he went sailing? Ever cross a line in the sand, or a red line, or just a line you shouldn't cross? Ever been to a CrossFit gym, where the patrons flip tractor tires and climb ropes to the sky for the fun of it? (more…)
Retailers And Fraud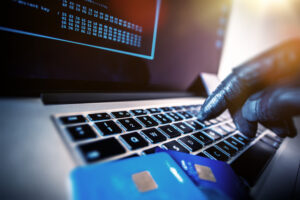 It's the classic plot detail from movies and television shows since the 1980s. A credit card is offered to the waitress or clerk and it is refused by the credit card company. The inverse scenario is now playing out, where credit card companies send a text or email to alert you to a suspicious transaction, asking you to respond and authorize the transaction. (more…)
A Complete Meltdown Would Be Quite A Spectre
Please pardon the spelling above, in what is an unapologetic play for SEO. If you haven't heard about Meltdown or Spectre yet, you will. They are tragic flaws embedded in microchips that have powered most computers and devices for way too long. (more…)
Crash Test Hacking For Dummies
What if you could work really hard and reinvent the internal structure of your organization every two or three days? Okay, that seems unlikely or, at the very least, exhausting. But what if you could establish a system or protocol in your network and data infrastructure that reinvented itself in rapid and (more…)
Cyber Night At The Oscars
It's been a big movie season, despite the ever-changing role of movie theaters, those large boxes of booming sound and melted butter. With awards season fully underway, it's time to celebrate the cybersecurity variations of the famous movies and actors, the ones where costume directors get an award for best-placed pocket protector or best use of horn-rimmed eyeglasses in a romantic setting by an actor with an IQ above 125. You know the ones. (more…)
The Plot Thickens
If you got hacked, would it make you feel better or worse if the hacker left his fingerprints at the scene? What if you were a national political party? As it turns out, there is speculation that the hacker who breached the DNC — on behalf of Putin, he contends — left his passport and visa number buried in a file embedded in the code, so that he could later prove he did it and why.
We're With The Government, And We're Here To Help
In mid-December, Jeanette Manfra, a top cyber official within the Department of Homeland Security, indicated that DHS would "move beyond" offering voluntary assistance to companies experiencing cyber attacks and take steps to become the "world leader in cyber risk assessment." This is no doubt comforting to many who view government's role as unique on the cyber landscape, but it seems unclear how such a progression of services might be extended to a broad expanse of companies when existing agencies are seeing their budgets slashed and their staffs decimated. (more…)
Reservation For A Nigerian Prince
Ever gotten one of those emails that lets you know your account has been hacked? Maybe it was your email account, and all of your contacts received a quirky email from you unawares, touting the benefits of a particular enhancement drug or the prospects of a Nigerian fortune. Those are pretty common. But how about something a little less ordinary. (more…)
Today's Data Brought To You By…
Net Neutrality has been a big topic of late, and that is unlikely to change in the near term. There are probably good arguments on all sides of the debate, but no matter where your opinion shakes out on the spectrum, your business is likely to be affected in some way. (more…)
I Ship You Not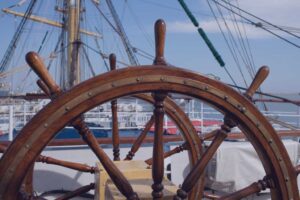 It's a new year, and the time is right for thinking about how you might do things differently as your organization rides the tides and the stormy seas of commerce that lay ahead. This maritime metaphor is intentional and informative, so let's see where it goes. To "strengthen the cybersecurity of federal networks and critical infrastructure," the Trump Administration issued Executive Order 13800. (more…)
Resolve On New Year's Eve
If you could ring in the new year with cyber certainty, would you do it? Yeah, we would too, but the only degree of certainty that seems to creep into the cyber conversation is the certainty that everyone is vulnerable. And the number and cost of threats seems to often outpace the good guys. We still see the glass as half-full, though, and if you're reading this, you probably do as well. As you cultivate resolutions for 2018, what can you do to improve your odds? (more…)
Santa Claus, Cyber Savant
'Tis the night before Christmas. You've hung the stockings with care and set out the cookies and carrots. Your organization's year-end results suggest that you've been good, but you better not cry, better not pout, and here's why: you're hoping for even more growth in 2018 and Santa's coming to town. (more…)
Budgeting For A Breach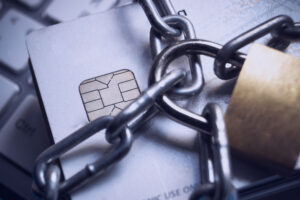 There is a heightened national awareness of the pervasive nature of cyberthreats in our world. Just as important, though, is heightened awareness at the local level, in the minds and eyes of the small business and independent government contractor. The risk for them, for you, is just as real if not as heavily funded. (more…)
Everybody's Home, But Nobody's Knocking
As we roll into the holiday season, with Black Friday behind us and stockings soon to be hung from the chimney with care, all eyes are on retail. Santa works hard year-round, but the elves make most of their big-money between Thanksgiving and New Year's. Customers are hard won, and marketing dollars are stretched as far as they will go.
Even if you are not in the retail business, your organization only grows if you are able to attract and retain the customers. To keep customers, you have to earn their trust with each and every transaction, each and everyday. Once the trust is been violated, the road may no longer rise up to meet you. Just ask the friendly folks at Equifax.
In reporting their recent earnings and projecting for the next quarter, Equifax indicated that the economic impact of the recent breach may exceed $75 million. Among the more difficult tasks will be earning the trust of their customers. They also gave no indication that this will be the end of the revenue drain posed by the breach. The interim CEO described the process as a "Journey." Have you got the right tools?
A Map And A Compass
Maybe your organization is bigger than a quick fax. Maybe it's not. And maybe insurance would cover some of your exposure. Then again maybe not. This is just the tip of the iceberg of the questions you should be asking.
That's the great thing about ICS. Not only do we have the right answers, we have the right questions. Why don't you call today? See what I just did there?
No File Left Behind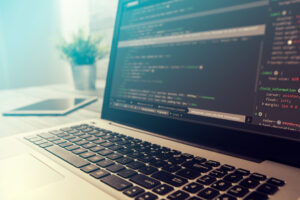 When you're hiking the Appalachian Trail, it's important to leave no trace. LNT has become a maxim of sorts among those who engage the outdoors, but over the last several months, the implications for cybersecurity have emerged. Or not. Maybe they haven't emerged, and that's the problem. (more…)
What Happened?
Remember the presidential election of 2016? With new books out and some cable talk shows unable to let it go, chances are pretty good you do. And you probably remember the little hack at the heart of much of the controversy, so let's focus on that, without placing blame or extrapolating any political fodder in the process. Just the facts and what they mean for your cybersecurity posture. (more…)
When the CEO is also the CIO
We've dedicated some recent blog real estate to the threats faced by CEOs of big companies and directors of IT departments within larger companies. These threats abound, and ICS works with companies within those spaces to protect networks and data. But sometimes the boardroom table is also the kitchen table. (more…)
Senior Database Administrator
Senior Database Administrator
Agency/Department: CIE
Employment Status: Full-Time
Shifts: Day-shift
Location: CIE-Gunter Annex
Exemption Status: Exempt
Reports To: Team Lead
JOB PURPOSE:
Serves as a Senior Database Administrator for CIE located at Maxwell Air Force Base – Gunter Annex, Montgomery Alabama responsible for performing database administration in support of multiple different Database Management Systems (DBMS) platforms, computing environments and associated applications.
ESSENTIAL DUTIES AND RESPONSIBILITIES:
Demonstrates technical expertise and comprehensive knowledge in Database Management Systems to include performing a variety of complex assignments associated with installation, configuring, managing, monitoring and controlling DBMS operating and supporting system software; analyzing system faults, troubleshooting incidents, and conducting series of diagnostic tests on both systems and hardware to detect and resolve problems effectively and efficiently.
Demonstrated experience in reviewing and preparing technical documentation, testing and installing software, researching and recommending methods and techniques to improve operations, conducting preventive maintenance, and managing/administering multiple technical projects with varying schedules.
This individual is responsible for software maintenance teams, including database definition, structure, long-range requirements, operational guidelines, and security and integrity controls.
Proposes and implement enhancements to improve performance and reliability within the supported IT environment. Interacts with users and evaluates vendor products.
Makes recommendations to purchase hardware and software, coordinates installation and provides backup recovery.
Assists in strategy, design, implementation, and operational aspects of multiple DBMS, operating environments, and related software.
Schedules, plans and oversees system upgrades.
EDUCATION AND EXPERIENCE REQUIREMENTS:
Must have Bachelor's or higher Degree in Computer Science or related discipline.
Candidate must have 6-9 years of experience providing DBMS administration support in network and software development environments ensuring mission success in support of DoD unclassified/classified networking environments.
SKILLS REQUIRED:
Information Assurance Technical Level II (IAT-II) Certification:
CompTIA Security+ preferred
Computing Environment (CE) Certification:
Oracle of SQL certifications preferred
Information Technology Infrastructure Library (ITIL) version 3 Foundation certification desired
CLEARANCE REQUIREMENTS:
Minimum active Secret Clearance with the ability to obtain and maintain a Top Secret Clearance/Sensitive Compartmented Information (SCI) indoctrinated
LANGUAGE SKILLS:
Ability to read, analyze, and interpret the English language.
Technical Writer
Technical Writer
ESSENTIAL DUTIES AND RESPONSIBILITIES:
Developing a comprehensive four-year strategic plan for the state's information technology (IT) to include acquisition, management, and use of IT by state agencies;
Updating the four-year plan annually
Issuing annual reports concerning the coordination and operation of the office, and
Promulgating rules, regulations, and policies and establishing procedures and standards for the management and operation of IT by state agencies.
The OIT is seeking a professional Technical Writer to assist in these efforts. The successful candidate will be responsible for creating technical documents and manuals, explaining complex information in a clear and concise manner, and working with IT and cyber security professionals to ensure completeness and accuracy of planning, past-performance, and procedural documentation.
Responsible for creation and maintenance of IT documentation.
Translates technical and/or complicated information into clear, concise documents appropriate for various target audiences.
Works with Development, Quality Assurance and Technical Support to produce a wide variety of technical publications including instructional materials, technical manuals, product documentation and the like for use by both the IT and business community.
Interviews subject matter experts and technical staff to collect information, prepare written text, and coordinate layout and material organization.
Researches information such as drawings, design reports, equipment and test specifications to fill any gaps.
Reviews and edits documentation including design documents, programmer notes and system overviews.
Responsibilities may include maintenance of internal documentation library, and providing and/or coordinating special documentation services as required.
SKILLS REQUIRED:
This is an intermediate professional level role. Selected candidate will work on several moderately complex document management projects as a project team member.
Candidate must be:
Able to collect document input from several sources including team managers and technical staff
Able to summarize input and write in explanatory and procedural styles for multiple audiences
Proficiency in MS Office (Word, Excel, PowerPoint, Visio) and Adobe Acrobat software
Able to create charts, graphs, and other visual aids; incorporating graphics into documents.
Knowledgeable in use of Microsoft SharePoint as a document collaboration tool
EXPERIENCE REQUIRED:
3 to 5 years of business or technical writing experience.
Project management skills or experience are a plus
Five or more years of technical writing experience with working understanding of IT terminology. Prior technical or project manager level experience with IT infrastructure, networking, security, or application development.
EDUCATION REQUIREMENTS:
Associate Degree in English, Journalism, Communications, Business, or related field; or equivalent level of college course work with focus on writing skills.
LANGUAGE SKILLS:
Ability to read, analyze, and interpret the English language.
At ICS, employees are afforded the benefit of a stable growing company with an opportunity to see where their contributions make a positive impact on customers and the company each and every day.                              
Integrated Computer Solutions, Inc. is an equal opportunity employer.
Integrated Computer Solutions, Inc. extends equal opportunity to all persons regardless of race, color, religion, sex, age, national origin, marital status, sexual preference, disability, status as a covered veteran or any other legally protected status. This is affirmed in our policies and in all of our employment decisions and personnel actions including compensation, benefits, promotions, training, terminations, social and recreational activities.
Integrated Computer Solutions, Inc. adheres to the principles of equal opportunity employment and takes affirmative action to provide opportunities to women and minorities, persons with disabilities and certain covered veterans. ICS provides reasonable accommodations to disabled individuals and protected veterans who identify their status and specify their need.
From Oslo With Love
Let's say you're in the widget business. You studied widgets in college, made Lego widgets as a child, even named your dog Widget. If there's anything you know a thing or two about, it's widgets. And you've built a great business building widgets. Those in the know call you the Widget King. You've put three kids through college on widgets and even bought yourself a little widget bungalow on a coastal island somewhere. You are the man, or the woman! (more…)
Nobel Prizes And Cybersecurity
What can well-intentioned Swedes tell us about improving global cybersecurity? Quite a bit, probably, but specifically we should consider the recent award of the Nobel Prize in Economics to Richard Thaler, a professor at The University of Chicago. Thaler's work in human behavior led to a bestseller titled "Nudge," a book about helping people make better decisions. Among his findings was the reality that people didn't voluntarily enroll in 401Ks until their employers made those decisions for them, essentially nudging the employees to be more proactive about the financial health. Once the companies made enrollment essentially mandatory, employees understood the benefit. (more…)
Dirty Deeds Done Dirt Cheap
There are two types of electrical power. The first is AC, or alternating current. It's what comes out of the plug in the wall. The second is DC, which is stored and distributed by batteries. The combination of the two would be, well, shocking, and it might even generate classic hits like "Back in Black" and "Hell's Bells." But those are not the relevant stories about ACDC these days. (more…)
The Connector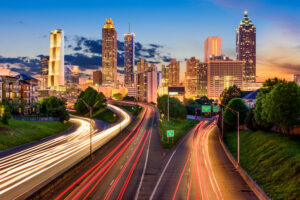 It's called the connector. The section of highway where I-75 and I-85 join together to pass through the booming metropolis of Atlanta. It is almost always congested, and it carries a lot of information, not unlike the building that used to rise above the north end of the massive swath of concrete. That's where the Equifax building used to be, and might still be. (more…)
Integrated Computer Solutions, Inc. named as Finalist for 2017 Washington Technology Industry Innovators Awards Program
 Integrated Computer Solutions, Inc. named as Finalist for 2017 Washington Technology Industry Innovators Awards Program
FOR IMMEDIATE RELEASE
Montgomery, AL – October 03, 2017 – Integrated Computer Solutions, Inc. (ICS), a veteran-owned business which serves as a premier information technology (IT), application development and cyber-security consultancy to the US Department of Defense (DoD), state agencies and commercial enterprises, announced today the company has been named a finalist for the 2017 Washington Technology Industry Innovators Awards Program.
The Safari of Cybersecurity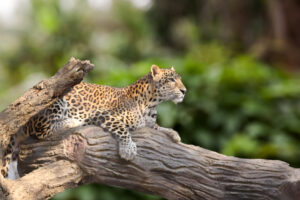 Sitting on a shady porch overlooking the river and savanna of Samburo in Northern Kenya. To the left, several elephants lounge in the water. To the right, baboons gather along the riverbank and the safety of the trees beyond. In the middle, just across the river from the shady porch, a leopard stretches lazily to shake off a midday nap and surveys the evening's offerings at what might be considered his food court. Dissatisfied with the current menu, the leopard retires to the shade of the saltbush and acacia tree to give the chefs at the circle of life cafe a chance to prepare a fresh offering.
(more…)
Cousin Eddie And Hurricane Names
Justice
The Semantics Of Passwords
Beyond The Political
Politics is one of those topics best avoided among polite company, and this post in no way espouses particular views or partisan sentiments. It is difficult to talk about federal efforts to enhance cybersecurity without drawing attention to national politics, but that is what we hope to do. (more…)
Harvey The Unimaginable
Back in the day, there was an offbeat Broadway show about an imaginary rabbit that occupied the house and lives of good people. It just sort of seeped in, like a rising tide, from the basement. That rabbit's name was Harvey, and he was seen only by those who really wanted or needed to see him. (more…)
Riding Along On Easy Street
The Swede Smell Of Cyber
Cat Stevens: Cybersecurity Hero
You Have The Power, Mostly
Just when you thought it was safe to go back in the water, Russian hacking resurfaces in waters beyond the political. Sure, it was devastating when we realized that Russia had wormed its way into our electoral and democratic process, but that was apparently just the beginning of the story. (more…)
The Future of Cyber- Part Two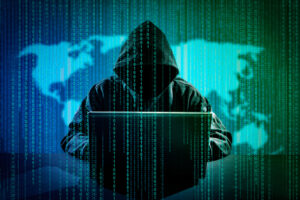 During a recent talk at The Chautauqua Institution, Denise Zheng held forth on the nature of cyber conflict: past, present, and future. A Senior Fellow and the Director of Technology Policy at the Center for Strategic and International Studies, Zheng has some interesting perspectives on the nature of cyber threats going forward. The concept of deterrence, for example is complicated, at least on a national or global scale. "Deterrence requires attribution supported by evidence, further supported by classified information and practices," Zheng suggests, and governments know that for every action there is a reaction, often deploying the same technology. So global resolution of cyber threat potential seems problematic.
The Future of Cyber- Part One
During a recent talk at The Chautauqua Institution, Denise Zheng held forth on the nature of cyber conflict: past, present, and future. A Senior Fellow and the Director of Technology Policy at the Center for Strategic and International Studies, Zheng has also worked as a senate staffer on the Homeland Security Committee, in the Computer Associates software engineering process, and, most recently, on cyber moonshots at DARPA. So her perspective on cyber reflects and informs those of consumers, governments, and leading edge developers. (more…)