You Have The Power, Mostly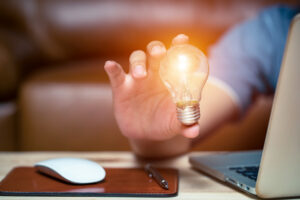 Just when you thought it was safe to go back in the water, Russian hacking resurfaces in waters beyond the political. Sure, it was devastating when we realized that Russia had wormed its way into our electoral and democratic process, but that was apparently just the beginning of the story. (more…)
The Future of Cyber- Part Two
During a recent talk at The Chautauqua Institution, Denise Zheng held forth on the nature of cyber conflict: past, present, and future. A Senior Fellow and the Director of Technology Policy at the Center for Strategic and International Studies, Zheng has some interesting perspectives on the nature of cyber threats going forward. The concept of deterrence, for example is complicated, at least on a national or global scale. "Deterrence requires attribution supported by evidence, further supported by classified information and practices," Zheng suggests, and governments know that for every action there is a reaction, often deploying the same technology. So global resolution of cyber threat potential seems problematic.
The Future of Cyber- Part One
During a recent talk at The Chautauqua Institution, Denise Zheng held forth on the nature of cyber conflict: past, present, and future. A Senior Fellow and the Director of Technology Policy at the Center for Strategic and International Studies, Zheng has also worked as a senate staffer on the Homeland Security Committee, in the Computer Associates software engineering process, and, most recently, on cyber moonshots at DARPA. So her perspective on cyber reflects and informs those of consumers, governments, and leading edge developers. (more…)
No Such Thing As A Free Lunch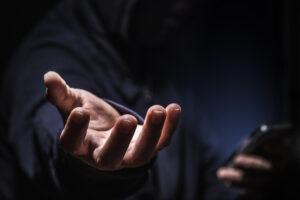 As remarkable as adware can be, both from the marketing side and the consumer side, the fact that banner ads and other promotions stem directly from your search habits is really the least of your worries. Imagine if the ads began to deploy code that controlled your computer, changed your default browser, and tracked your search habits for a Chinese marketing firm?
(more…)
It's A Family Affair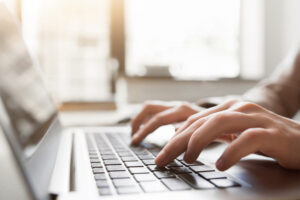 If you grew up in a large family, you know the sensation. Lots of aunts and uncles and thousands of cousins you saw on a limited basis, like every other year or so at a family reunion somewhere. Some of those kids were really weird, and they seem to come by it pretty naturally, since Uncle Fred and Aunt Eunice popped out of the RV with a gin and tonic in one hand and a fistful of political conspiracy theories in the other. Who knew Tolstoy was the second gun on the grassy knoll?
Hacking Up Your Tex-Mex
Some breaches are just tough to stomach, and earlier this year that was especially true at Chipotle Mexican Grill stores across the country. Drawing details from a 
recent story
 on The Verge, every state in the Chipotle Nation, it seems, was affected by a credit card POS breach that garnered the hackers sensitive account information. No word yet on whether they wanted black beans or pinto beans with that data.
Camp Songs For IT Professionals
It's summertime, and the livin' is easy. Fish are jumpin', and the cotton is high. If you're lucky, the old memories from summer camp return to the fore, as nostalgia delivers you from the daily stress of network security and constant threats.
The Business Side Of Cyberthreats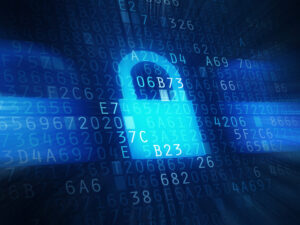 The Wall Street Journal
 is not a publication prone to hyperbole, so a recent headline in the May 18th Business & Finance section screamed for attention. "Cyberthreats Breed Deep Unease" was the title of the article. The media would have us believe that all the really bad things seem to happen to multinationals or political parties. Nothing could be farther from the truth.
When Cybersecurity Is Mainstream
Let's face it. Most IT Departments feel undervalued or ignored. Like lawyers, you try to avoid them at cocktail parties until you need one. At least that's the way it was in the old days, like back in 2015 or so. With the ever-advancing wave of cyberthreats and our reluctance to reduce the epic size of our digital footprints, cybersecurity is entering the mainstream in new and surprising ways. Consider a long but thorough examination of the current state of cybersecurity in, of all places, 
The New Yorker
. Known more for it's insights into western philosophy and the Upper Easy Side, even 
The New Yorker
 has recognized the growing ubiquitousness of cyberthreats. Have you?
Arraigned On The Planes Of Spain
Back when Julie Andrews was in her theatrical prime, there was more than just The Sound of Music in the hills. In My Fair Lady, she repeated "the rains in Spain stay mainly on the plains" in an effort to lose her cockney accent. One could argue that Eliza Doolittle was trying to escape her past and enjoy the liberty associated with a new identity, a new language, a new sense of freedom. The same might be said of Peter Yuryevich Levashov, a Russian hacker whose fingerprints are said to be found on such exploits as the Russian intrusion into our 2016 elections. (more…)
Not What You Think It Is
Some things are exactly what you expect. A ballpene hammer, for example, is difficult to mistake for anything else. But if someone hammers your online presence, littering comment and review boxes with inaccurate characterizations of your business, the picture seen by your customers and prospects is very different from what you might imagine. (more…)
Now You See It, Now You Don't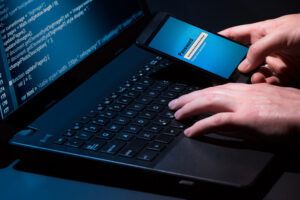 Stand against the wall. That's the common advice given to tourists when they start to make calls on their smartphones in foreign lands. It's not the roaming charges you have to look out for any longer. It's now the roaming thieves who want to steal your phone in broad daylight and compound the pain by phishing your account information to unlock, wipe, and resell the phone. By standing against the wall, you limit the access and cover your blind side. Sadly, the stories are anything but rare. (more…)
Bundle Up To Avoid The Cold
With every passing week, it seems, cyberthreats and hacks inundate the news cycle and bring home the absolute insecurity that most of us experience (or should) when we take even the smallest of baby steps with our digital footprints. Of late, it's the Russians who seem to take center stage, hacking our politics and manipulating our elections. Though we could debate the extent of the success, nobody seems to doubt the intent any longer. If those chilly diplomatic breezes seem to intimate a second cold war, will cyber be the weapon of choice? Is it already?
SQL Database Administrator
Why Work for ICS | Benefits | Job Openings | Apply Online
POSITION: SQL DATABASE ADMINISTRATOR
DEPARTMENT: STATE SUPPORT STAFF
REPORTS TO: STATE SITE LEAD
LOCATION: TALLAHASSEE, FL
EMPLOYMENT STATUS: FULL-TIME (up to 2,080 hours per contract year)
EXEMPTION STATUS: EXEMPT
JOB PURPOSE:             
This role is supporting ICS' state government agency in Tallahassee Florida. The Agency's Database Team supports all of the Department's Mainframe DB2 and SQL Server Databases to ensure all are available and running 24 hours per day, 7 days per week. The team monitors the Databases for slow running queries, data, and/or database corruption, in order to correct any problem(s) in a timely and professional manner, minimizing impact to the users. The Agency's Team works closely with Application developers to ensure data integrity when application changes are made.
ESSENTIAL DUTIES AND RESPONSIBILITIES:
The SQL Database Administrator position will support the Agency's Mainframe DB2 and SQL Server environments, and will be responsible for supporting these environments, working closely with applications staff, as well as providing a high level of customer support to the Agency's user community. The chosen candidate shall report directly to the Database Section-Systems Programming Administrator, and may be assigned other tasks and/or projects, as needed by the Agency's Office of Information Technology.
The scope of work includes the following:
Analyzing developer's needs for new objects and making recommendations as to the most efficient way to implement the requirements and making changes as needed to ensure optimization.
Coding stored procedures, triggers, and views using Ansii standard SQL and SQL Server Transact SQL.
Develop and maintain technical specifications, standards, procedures, and techniques for collecting, processing, storing, and distributing data.
Develop and maintain processes that optimize databases and queries to ensure timely response times are kept to a minimum.
Analyze DB2 and SQL database issues and the ability to troubleshoot and resolve the issues to minimize impact on users.
Create SQL Server Integration Systems (SSIS) Packages to push data to SQL server databases from IBM mainframe DB2 databases.
Write SQL Server Powershell scripts to be used to monitor SQL Server database activity.
Create Linked Servers to obtain data from multiple SQL databases.
Administer SQL Server security as needed to applications programmers.
Develop and maintain database and warehousing designs across multiple platforms and computing environments.
Develop an overall data architecture that supports the informational needs of the Agency in a flexible but secure environment.
Create Linked Servers to obtain data from multiple SQL databases.
Create and maintain DB2 and SQL Server indexes as needed to improve the
performance of the the Agency's applications.
Restore DB2 and SQL databases when requested.
Refresh Development and Test DB2 and SQL Server environments with production data as needed for testing out program changes.
Create SQL Server indexes, as needed.
Refresh Development and Test SQL Server environments with production data, as
needed, for testing out program changes.
Capacity planning
Designing and developing reports and handling ad-hoc data requests
Supporting production environments
Documenting systems and processes
Providing on call support
SAMPLE DELIVERABLES:
Provide the following deliverables per direction of and assignment by the Agency Project Sponsor and/or the Agency Project Manager:
Database design documentation
Best practice and suggestions for SQL Database design
Backup and maintenance plans
Status documents
Other deliverables as assigned
ADDITIONAL DUTIES AND RESPONSIBILITIES:
Ability to communicate in the English language clearly via written and spoken word to multiple stakeholders including peers, mid-level and senior leadership.
Accomplish all tasks as appropriately assigned or requested.
QUALIFICATIONS:
ICS is seeking one full-time, on-site, Database Administrator. The position and associated skills are described below and must be verifiable in the candidate's resume:
Required Experience:
Minimum of 5 years DB2 administration experience.
Minimum of 5 years SQL Server administration experience.
Minimum of 3 years of BMC utilities experience.
Minimum of 3 years SQL Server Integration Systems (SSIS) Packages experience.
Experience with backups, restores and recovery models.
Experience in implementing operational automation using scripts.
Knowledge of indexes, index management, and statistics.
Preferred candidates will also meet the following criteria:
Experience with data administration in a multi-tiered environment (DB2 and SQL).
Minimum of 2 years of experience with DB2 Version 10.
Minimum of 3 years of experience administering SQL server 2005 / 2012 databases.
Experience migrating legacy databases to SQL 2012.
Experience with writing, testing, and executing SQL and T-SQL code.
Experience analyzing SQL and DB2 database objects to include indexes, stored
procedures, and views for optimization purposes.
Experience preparing status reports and providing management briefings.
Certification is a plus; MCTS, MCITP, MVP
Note: Any contractor with access to the Agency's network is required to complete the Department's Security Awareness Training within 30 calendar days of contractor's start date. Additionally, the successful completion of a Level II Background Check is required prior to accessing the Agency's network.
EDUCATION REQUIREMENTS:
Bachelor's degree from an accredited four-year college or university with advance education in fields related to position or equivalent experience
LANGUAGE SKILLS:
Ability to read, analyze, and interpret the English language.
At ICS, employees are afforded the benefit of a stable growing company with an opportunity to see where their contributions make a positive impact on customers and the company each and every day.
Integrated Computer Solutions, Inc. is an equal opportunity employer.
Integrated Computer Solutions, Inc. extends equal opportunity to all persons regardless of race, color, religion, sex, age, national origin, marital status, sexual preference, disability, status as a covered veteran or any other legally protected status. This is affirmed in our policies and in all of our employment decisions and personnel actions including compensation, benefits, promotions, training, terminations, social and recreational activities.
Integrated Computer Solutions, Inc. adheres to the principles of equal opportunity employment and takes affirmative action to provide opportunities to women and minorities, persons with disabilities and certain covered veterans. ICS provides reasonable accommodations to disabled individuals and protected veterans who identify their status and specify their need.