And They Said Print Was Dead
You are the King of IT, the ruler of all things digital, and your organization offers you unconditional love and admiration for the many hours you put in. You monitor the network, manage passwords, fortify firewalls, educate the staff, and even help their Cousin Joey find an internship with a small security startup. You are the man and the woman. They sing your praises from the rooftop, and even wrote a song in your honor. (more…)
A Cross To Bare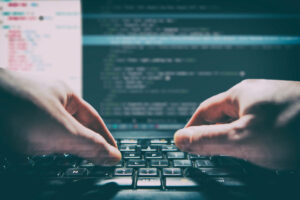 Ever been on a cross-town bus? Ever sit criss-cross applesauce? Ever sing along to Christopher Cross as he went sailing? Ever cross a line in the sand, or a red line, or just a line you shouldn't cross? Ever been to a CrossFit gym, where the patrons flip tractor tires and climb ropes to the sky for the fun of it? (more…)
Retailers And Fraud
It's the classic plot detail from movies and television shows since the 1980s. A credit card is offered to the waitress or clerk and it is refused by the credit card company. The inverse scenario is now playing out, where credit card companies send a text or email to alert you to a suspicious transaction, asking you to respond and authorize the transaction. (more…)
A Complete Meltdown Would Be Quite A Spectre
Please pardon the spelling above, in what is an unapologetic play for SEO. If you haven't heard about Meltdown or Spectre yet, you will. They are tragic flaws embedded in microchips that have powered most computers and devices for way too long. (more…)
Cyber Night At The Oscars
It's been a big movie season, despite the ever-changing role of movie theaters, those large boxes of booming sound and melted butter. With awards season fully underway, it's time to celebrate the cybersecurity variations of the famous movies and actors, the ones where costume directors get an award for best-placed pocket protector or best use of horn-rimmed eyeglasses in a romantic setting by an actor with an IQ above 125. You know the ones. (more…)
The Plot Thickens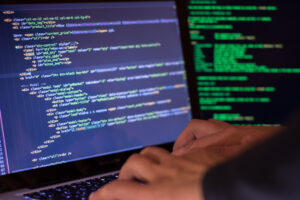 If you got hacked, would it make you feel better or worse if the hacker left his fingerprints at the scene? What if you were a national political party? As it turns out, there is speculation that the hacker who breached the DNC — on behalf of Putin, he contends — left his passport and visa number buried in a file embedded in the code, so that he could later prove he did it and why.
We're With The Government, And We're Here To Help
In mid-December, Jeanette Manfra, a top cyber official within the Department of Homeland Security, indicated that DHS would "move beyond" offering voluntary assistance to companies experiencing cyber attacks and take steps to become the "world leader in cyber risk assessment." This is no doubt comforting to many who view government's role as unique on the cyber landscape, but it seems unclear how such a progression of services might be extended to a broad expanse of companies when existing agencies are seeing their budgets slashed and their staffs decimated. (more…)
Reservation For A Nigerian Prince
Ever gotten one of those emails that lets you know your account has been hacked? Maybe it was your email account, and all of your contacts received a quirky email from you unawares, touting the benefits of a particular enhancement drug or the prospects of a Nigerian fortune. Those are pretty common. But how about something a little less ordinary. (more…)
Today's Data Brought To You By…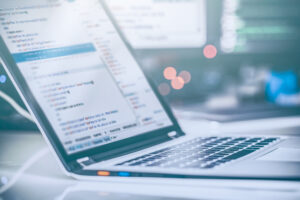 Net Neutrality has been a big topic of late, and that is unlikely to change in the near term. There are probably good arguments on all sides of the debate, but no matter where your opinion shakes out on the spectrum, your business is likely to be affected in some way. (more…)
I Ship You Not
It's a new year, and the time is right for thinking about how you might do things differently as your organization rides the tides and the stormy seas of commerce that lay ahead. This maritime metaphor is intentional and informative, so let's see where it goes. To "strengthen the cybersecurity of federal networks and critical infrastructure," the Trump Administration issued Executive Order 13800. (more…)
Resolve On New Year's Eve
If you could ring in the new year with cyber certainty, would you do it? Yeah, we would too, but the only degree of certainty that seems to creep into the cyber conversation is the certainty that everyone is vulnerable. And the number and cost of threats seems to often outpace the good guys. We still see the glass as half-full, though, and if you're reading this, you probably do as well. As you cultivate resolutions for 2018, what can you do to improve your odds? (more…)
Santa Claus, Cyber Savant
'Tis the night before Christmas. You've hung the stockings with care and set out the cookies and carrots. Your organization's year-end results suggest that you've been good, but you better not cry, better not pout, and here's why: you're hoping for even more growth in 2018 and Santa's coming to town. (more…)
Budgeting For A Breach
There is a heightened national awareness of the pervasive nature of cyberthreats in our world. Just as important, though, is heightened awareness at the local level, in the minds and eyes of the small business and independent government contractor. The risk for them, for you, is just as real if not as heavily funded. (more…)
Everybody's Home, But Nobody's Knocking
As we roll into the holiday season, with Black Friday behind us and stockings soon to be hung from the chimney with care, all eyes are on retail. Santa works hard year-round, but the elves make most of their big-money between Thanksgiving and New Year's. Customers are hard won, and marketing dollars are stretched as far as they will go.
Even if you are not in the retail business, your organization only grows if you are able to attract and retain the customers. To keep customers, you have to earn their trust with each and every transaction, each and everyday. Once the trust is been violated, the road may no longer rise up to meet you. Just ask the friendly folks at Equifax.
In reporting their recent earnings and projecting for the next quarter, Equifax indicated that the economic impact of the recent breach may exceed $75 million. Among the more difficult tasks will be earning the trust of their customers. They also gave no indication that this will be the end of the revenue drain posed by the breach. The interim CEO described the process as a "Journey." Have you got the right tools?
A Map And A Compass
Maybe your organization is bigger than a quick fax. Maybe it's not. And maybe insurance would cover some of your exposure. Then again maybe not. This is just the tip of the iceberg of the questions you should be asking.
That's the great thing about ICS. Not only do we have the right answers, we have the right questions. Why don't you call today? See what I just did there?
No File Left Behind
When you're hiking the Appalachian Trail, it's important to leave no trace. LNT has become a maxim of sorts among those who engage the outdoors, but over the last several months, the implications for cybersecurity have emerged. Or not. Maybe they haven't emerged, and that's the problem. (more…)
What Happened?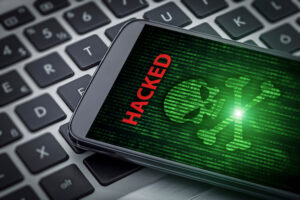 Remember the presidential election of 2016? With new books out and some cable talk shows unable to let it go, chances are pretty good you do. And you probably remember the little hack at the heart of much of the controversy, so let's focus on that, without placing blame or extrapolating any political fodder in the process. Just the facts and what they mean for your cybersecurity posture. (more…)
When the CEO is also the CIO
We've dedicated some recent blog real estate to the threats faced by CEOs of big companies and directors of IT departments within larger companies. These threats abound, and ICS works with companies within those spaces to protect networks and data. But sometimes the boardroom table is also the kitchen table. (more…)
From Oslo With Love
Let's say you're in the widget business. You studied widgets in college, made Lego widgets as a child, even named your dog Widget. If there's anything you know a thing or two about, it's widgets. And you've built a great business building widgets. Those in the know call you the Widget King. You've put three kids through college on widgets and even bought yourself a little widget bungalow on a coastal island somewhere. You are the man, or the woman! (more…)
Not Enough Caffeine
You finally snag the quiet corner at the coffee shop, you local retreat when you really need to get work done. Something about the ambient noise and the fact that nobody around you works with, near, or for you. Just a collection of pilgrims on the road to revenue, beneficiaries of the gig economy hopped up on espresso and pumpkin spice. Take the guy next to you, the one sporting skinny jeans over Chucky T's and a faux flannel shirt beneath an emerging beardlet. He's got the right glasses, an open Moleskine notebook in front of him, and just the right number of stickers on the opened lid of his MacBook Pro. Probably working on a social capital start-up, right? (more…)
Nobel Prizes And Cybersecurity
What can well-intentioned Swedes tell us about improving global cybersecurity? Quite a bit, probably, but specifically we should consider the recent award of the Nobel Prize in Economics to Richard Thaler, a professor at The University of Chicago. Thaler's work in human behavior led to a bestseller titled "Nudge," a book about helping people make better decisions. Among his findings was the reality that people didn't voluntarily enroll in 401Ks until their employers made those decisions for them, essentially nudging the employees to be more proactive about the financial health. Once the companies made enrollment essentially mandatory, employees understood the benefit. (more…)
Dirty Deeds Done Dirt Cheap
There are two types of electrical power. The first is AC, or alternating current. It's what comes out of the plug in the wall. The second is DC, which is stored and distributed by batteries. The combination of the two would be, well, shocking, and it might even generate classic hits like "Back in Black" and "Hell's Bells." But those are not the relevant stories about ACDC these days. (more…)
The Connector
It's called the connector. The section of highway where I-75 and I-85 join together to pass through the booming metropolis of Atlanta. It is almost always congested, and it carries a lot of information, not unlike the building that used to rise above the north end of the massive swath of concrete. That's where the Equifax building used to be, and might still be. (more…)
The Safari of Cybersecurity

Sitting on a shady porch overlooking the river and savanna of Samburo in Northern Kenya. To the left, several elephants lounge in the water. To the right, baboons gather along the riverbank and the safety of the trees beyond. In the middle, just across the river from the shady porch, a leopard stretches lazily to shake off a midday nap and surveys the evening's offerings at what might be considered his food court. Dissatisfied with the current menu, the leopard retires to the shade of the saltbush and acacia tree to give the chefs at the circle of life cafe a chance to prepare a fresh offering.
(more…)
Cousin Eddie And Hurricane Names
Justice
The Semantics Of Passwords
Beyond The Political
Politics is one of those topics best avoided among polite company, and this post in no way espouses particular views or partisan sentiments. It is difficult to talk about federal efforts to enhance cybersecurity without drawing attention to national politics, but that is what we hope to do. (more…)
Harvey The Unimaginable
Back in the day, there was an offbeat Broadway show about an imaginary rabbit that occupied the house and lives of good people. It just sort of seeped in, like a rising tide, from the basement. That rabbit's name was Harvey, and he was seen only by those who really wanted or needed to see him. (more…)
Riding Along On Easy Street
The Swede Smell Of Cyber
Cat Stevens: Cybersecurity Hero
You Have The Power, Mostly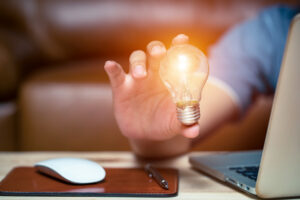 Just when you thought it was safe to go back in the water, Russian hacking resurfaces in waters beyond the political. Sure, it was devastating when we realized that Russia had wormed its way into our electoral and democratic process, but that was apparently just the beginning of the story. (more…)
The Future of Cyber- Part One
During a recent talk at The Chautauqua Institution, Denise Zheng held forth on the nature of cyber conflict: past, present, and future. A Senior Fellow and the Director of Technology Policy at the Center for Strategic and International Studies, Zheng has also worked as a senate staffer on the Homeland Security Committee, in the Computer Associates software engineering process, and, most recently, on cyber moonshots at DARPA. So her perspective on cyber reflects and informs those of consumers, governments, and leading edge developers. (more…)
Marsha Marsha Marsha!
The Smaller They Are, The Harder They Fall
No Such Thing As A Free Lunch
It's A Family Affair
Hacking Up Your Tex-Mex
Camp Songs For IT Professionals
When Cybersecurity Is Mainstream
Hacking Ain't What it Used to Be
Do you remember 1986? The first class was inducted into the Rock and Roll Hall of Fame, the Challenger Space Shuttle disaster rocked our world, and Top Gun was the highest grossing film of the year. That year also brought us the Computer Fraud and Abuse Act (CFAA), a law that many have suggested hasn't kept up with the rapid pace of technological innovation. After all, ARPANET was in its infancy in 1983, and the World Wide Web wouldn't become a consumer reality until around 1990. Protecting isolated computers is a wildly different thing from keeping networked devices secure in the IOT world. (more…)
The Imperfect Storm
There's a storm brewing, potential chaos lurking in the wings. And I'm not talking about politics. Though, if we're being honest, there's a storm brewing there, too. We can argue cause and effect, but the world is changing in palpable ways, probably more rapidly than we imagine. (more…)
When The Chips Are Down
Arraigned On The Planes Of Spain
Back when Julie Andrews was in her theatrical prime, there was more than just The Sound of Music in the hills. In My Fair Lady, she repeated "the rains in Spain stay mainly on the plains" in an effort to lose her cockney accent. One could argue that Eliza Doolittle was trying to escape her past and enjoy the liberty associated with a new identity, a new language, a new sense of freedom. The same might be said of Peter Yuryevich Levashov, a Russian hacker whose fingerprints are said to be found on such exploits as the Russian intrusion into our 2016 elections. (more…)
Introverted Social Media
Even if we could isolate the recent activity of Russian hackers, imagine a mainstream marketplace for nefarious services provided by invisible people paid in Bitcoin.The information you seek is mined from the personal profiles and accounts of your target audience, whether that audience is a cheating spouse or a rebellious teenager with a hidden social media presence. It's a complete violation of privacy, and we feed our own vulnerability with every trace of our digital footprint. (more…)
Is That Toaster Listening To Us?
In the interest of your organization's OPSEC, step away from the microwave before you answer this question. There is no telling who might be listening right now. And if you've ever had Russian dressing on your salad, be sure you state that explicitly. Denial is not just a river in Egypt. Here's the question: How confident are you that your cybersecurity practices are up to speed? (more…)
Who's Watching The Watchers?
It's been a strange month or two in the world, and that's not simply a political statement. There is a very real sense that somebody's watching, all of us, all the time, and that we should take that for granted. Increasingly, it seems, that voyeurism extends beyond our digital footprint and into our everyday physical spaces. While novelists and science fiction authors have been seizing on the approach of these days for decades, the Luddites are always the last to know. But, you might ask, who is watching the watchers? Apparently, that would be Wikileaks. (more…)
Bundle Up To Avoid The Cold
With every passing week, it seems, cyberthreats and hacks inundate the news cycle and bring home the absolute insecurity that most of us experience (or should) when we take even the smallest of baby steps with our digital footprints. Of late, it's the Russians who seem to take center stage, hacking our politics and manipulating our elections. Though we could debate the extent of the success, nobody seems to doubt the intent any longer. If those chilly diplomatic breezes seem to intimate a second cold war, will cyber be the weapon of choice? Is it already?
All The Bells And Whistles
Executive Orders
Lots of talk about Executive Orders these days. They've been issued in such a flurry that it can be difficult to keep track of what's being ordered and who's being affected. On the drafting table, according to CyberScoop, is an EO that initiates President Trump's efforts on cybersecurity. It doesn't seem to have the aggressive edge that the others have had, if protests are to be used as a gauge. Nobody seems to be protesting the cybersecurity orders so far, and even former Obama administration officials have indicated that they agree with the order. Still, what does all this mean to folks in the trenches? (more…)